Hot chocolate is something we all enjoy. My 96 year old grandmother has a cop every single morning with her breakfast. Kids love it too! Many of us think we have to give it up once we start the ketogenic or low carb lifestyle, but that's simply not true. You may not want to have a cup every day like Gram does, but it's a very good once in a while treat to have. It's got a nice rich chocolate flavor to it. The dash of chili powder adds an extra layer or warmth. You can omit that if you'd like.
I like my chocolate on the dark side. I can eat 99% or even 100% bakers chocolate, so this recipe is based on my taste. It's not super sweet like a hot chocolate mix that you buy in the store. You may want to add more swerve (or equivalent sweetener) to your hot chocolate. Prepare it as written, then right before serving, taste it to see if you need more sweetener. Or let each person add their own as they ladle it out.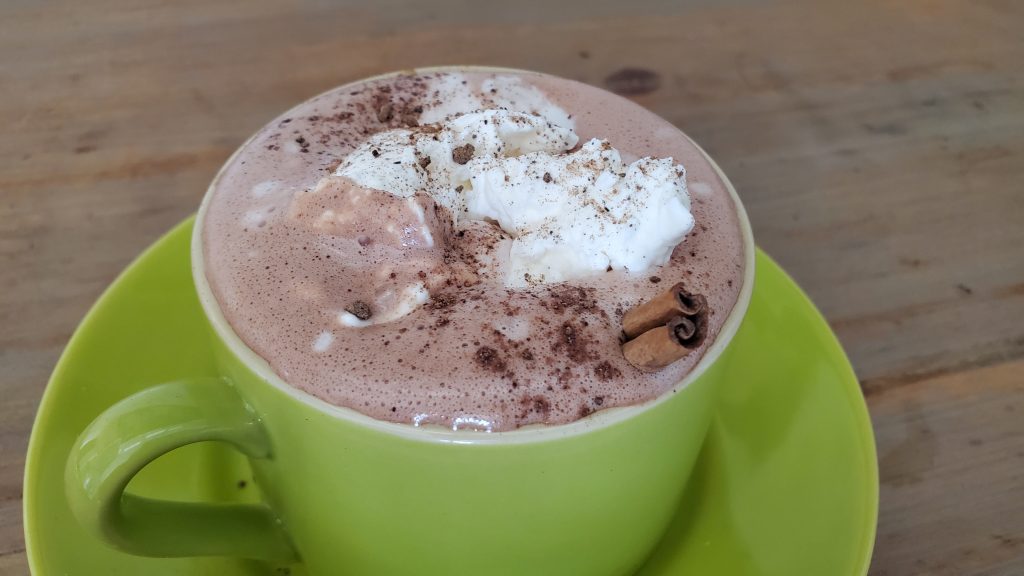 This recipe makes 4 small servings and can easily be doubled or tripled for larger parties. If there are leftovers, simply pour into a mason jar or other air tight container and reheat on the stove over a low heat or in the microwave.
Head into my free facebook group to get more recipes and tips! If you'd like to learn more about keto, or working with a coach, shoot me an email or give me a call. We can schedule your free consult to see if the ketogenic lifestyle is a good fit for you!
If you try the hot chocolate, I'd love to hear your feedback! What is your favorite topping for hot cocoa?
Please follow and like me: